All of the issues addressed in the previous volumes- overheating, water loss, and energy waste- affect tenants just as much as they do building owners. As a result, the City of New York has laid out more public-private partnerships aimed at boosting the autonomy of individual tenants and achieving economic justice. This is one of five articles in Unbuilt Labs' Research Package "Incentive programs to help NYC building owners comply with the Climate Mobilization Act (2019)" by Deven Malone. We recommend clicking on the link above to familiarize yourself with the four pillars of what the NYC Mayor's Office of Sustainability calls the "largest climate solution put forth by any city in the world".
While many of the processes that contribute to buildings' 70-percent share of New York City greenhouse gas emissions are on a macro-level scale, individual tenants nevertheless possess a capacity for change ("Climate Mobilization Act – Data Team" 2019). Incentive programs that fund changes in appliances have large impacts on lighting and heat. Not only can this reduce the energy usage and emission production of an individual apartment, but it can decrease costs, promoting economic equity.
As previously mentioned, energy waste frequently plagues buildings ("Energy Waste in Commercial Buildings" 2019). While tenants often lack control over the construction and walls of their building, they can still do their part to slash their own electricity bills and mitigate energy leaks. Smart appliances, including air conditioning and thermostats, allow tenants to regulate internal temperatures, even from afar, in order to decrease energy consumption when unnecessary. Consolidated Edison can further reward consumers from cutting consumption during hours of heavy electricity demand.
Additionally, higher temperatures prompt a greater demand for cooling units, namely HVAC systems. However, not only does this increased use of electricity cause higher level of fossil fuel emissions, but they largely remain out of the reach of those living in public housing. Regulations on behalf of the Housing Authority create a barrier to air conditioner ownership. The burden falls on residents to pay for the removal of bars from their windows, the installation of the AC unit, and a yearly fee per window unit (Gonzalez 2016). To make matters worse, no law yet exists in New York that requires landlords to provide air conditioning in summer, despite the existence of laws requiring the provision of heat in winter. Thus, socioeconomic inequality results in disproportionate risk to heat-related illness (Gonzalez 2016). Programs that subsidize the installation of ENERGY STAR appliances help to reduce barriers facing low-income tenants and families. The Urban Heat Island is perilous to health, but cost-effective appliance replacements can decrease the effects of inequality on health.
Resources
The Con Edison Appliance Rebate program provides rebates for the installation of ENERGY STAR appliances, including room air conditioners.
Rebates are available for bulk purchases in master-metered multifamily buildings, or for individual purchases by residents in direct-metered units.
$25 cash rebate on an ENERGY STAR A/C and up to $40 rebate on applicable ENERGY STAR appliances
Learn about savings here: https://www.coned.com/en/save-money/rebates-incentives-tax-credits
Anyone is eligible for a $50 discount on an ENERGY STAR smart thermostat model if bought from the Con Edison Marketplace
Those with a Con Edison Electric or Gas Account are eligible to enroll in the Smart Usage Rewards Program. In order to receive $85, one agrees to let Con Edison slightly alter thermostat settings to make temporary adjustments during hours of peak demand. The user can always override these changes.
Con Edison Residential Neighborhood Program (Brooklyn & Queens)
Con Edison C&I Neighborhood Program (Brooklyn & Queens)
The Con Edison Neighborhood Program offers free energy efficient lighting upgrades for small businesses that pay into the EE Tracker and are located in targeted electric networks in Brooklyn and Queens.
The EE Tracker is a New York State-mandated fund for initiatives focused on environmental and other public policy programs. This funding channels into NYSERDA.
All projects, once approved, must wait until Con Ed has performed a pre-inspection to begin any work. Projects are expected to finish in 90 days, beginning with a Notice to Proceed. Extensions, however, are provided upon request.
Prescriptive and custom incentives cover up to 70% of the project cost.
Below is a map depicting the eligible neighborhoods in Brooklyn & Queens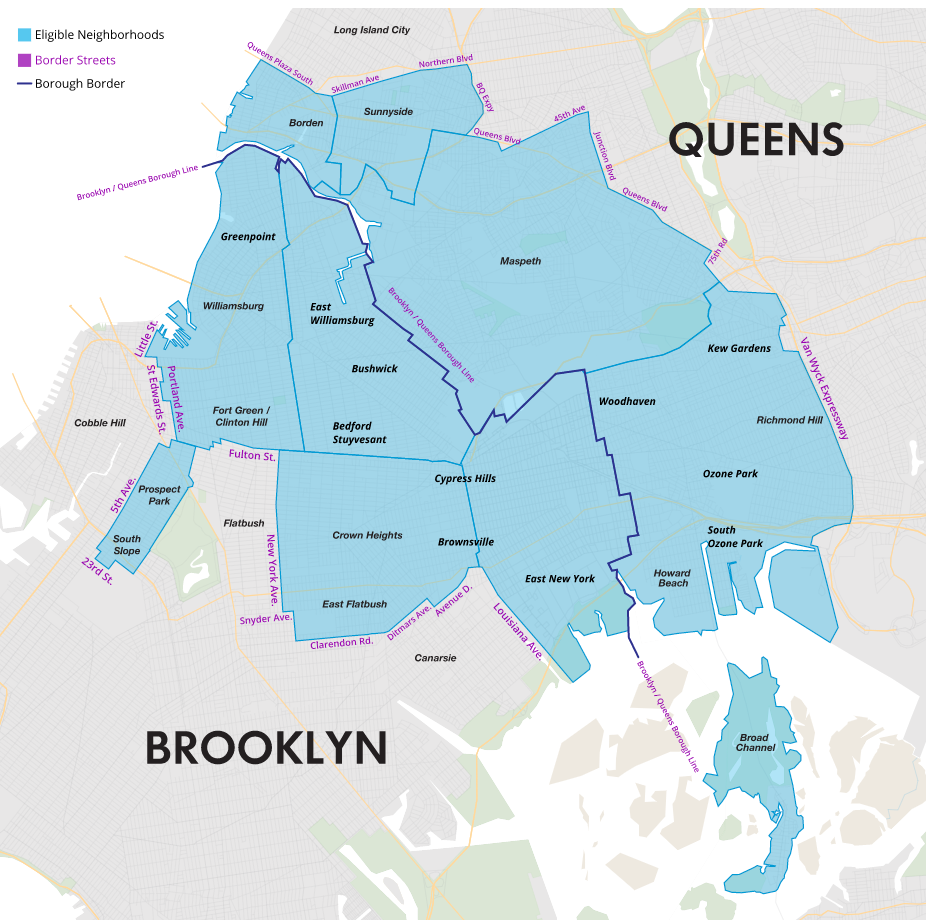 Sources
"Climate Mobilization Act – Data Team." 2019. 2019. https://council.nyc.gov/data/green/.
"Energy Waste in Commercial Buildings." 2019. Mid-Atlantic Controls Corp. March 5, 2019. https://info.midatlanticcontrols.com/blog/energy-waste-in-commercial-buildings.
Gonzalez, Sarah. 2016. "Without AC, Public Housing Residents Swelter Through the Summer." WNYC News. July 28, 2016. https://www.wnyc.org/story/life-new-york-public-housing-no-air-conditioning/.
Browse the research package "Incentive programs to help NYC building owners comply with the Climate Mobilization Act (2019)" by Deven Malone:
About the Author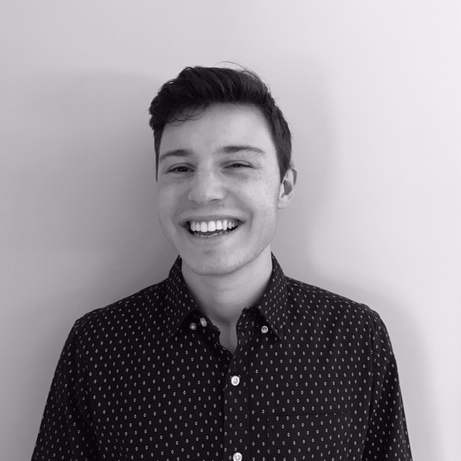 Deven Malone, Summer Policy Analyst
Deven has long been interested in communicating for influence. He recognized the importance of social discourse for project momentum during his time as an Associate at Partnership International. There he has researched regulatory landscapes and written project proposals as well as grant applications on behalf of US bilateral and multilateral aid agencies. His focus has been on solar energy, water purification, and hydroelectric fields. At Unbuilt Labs, he is exploring behaviour change communication strategies in housing codes and climate-oriented legislation. Deven is also a beekeeper and a Board Member at Georgetown University's Hoya Hive.
Georgetown University, B.S.F.S. Science, Technology, and International Affairs '22
Shop products related to this article! All profits support sustainability research at Unbuilt Labs 🌱
[wps_products tag="Permanent Collection" limit="NaN" pagination="false" page_size="3″ items_per_row="3″ excludes="description, buy-button" add_to_cart_button_color="#77a464″ variant_button_color="#77a464″ hide_quantity="true" show_quantity_label="false" show_price_range="false" show_featured_only="true" description_length="34″ align_height="true"]